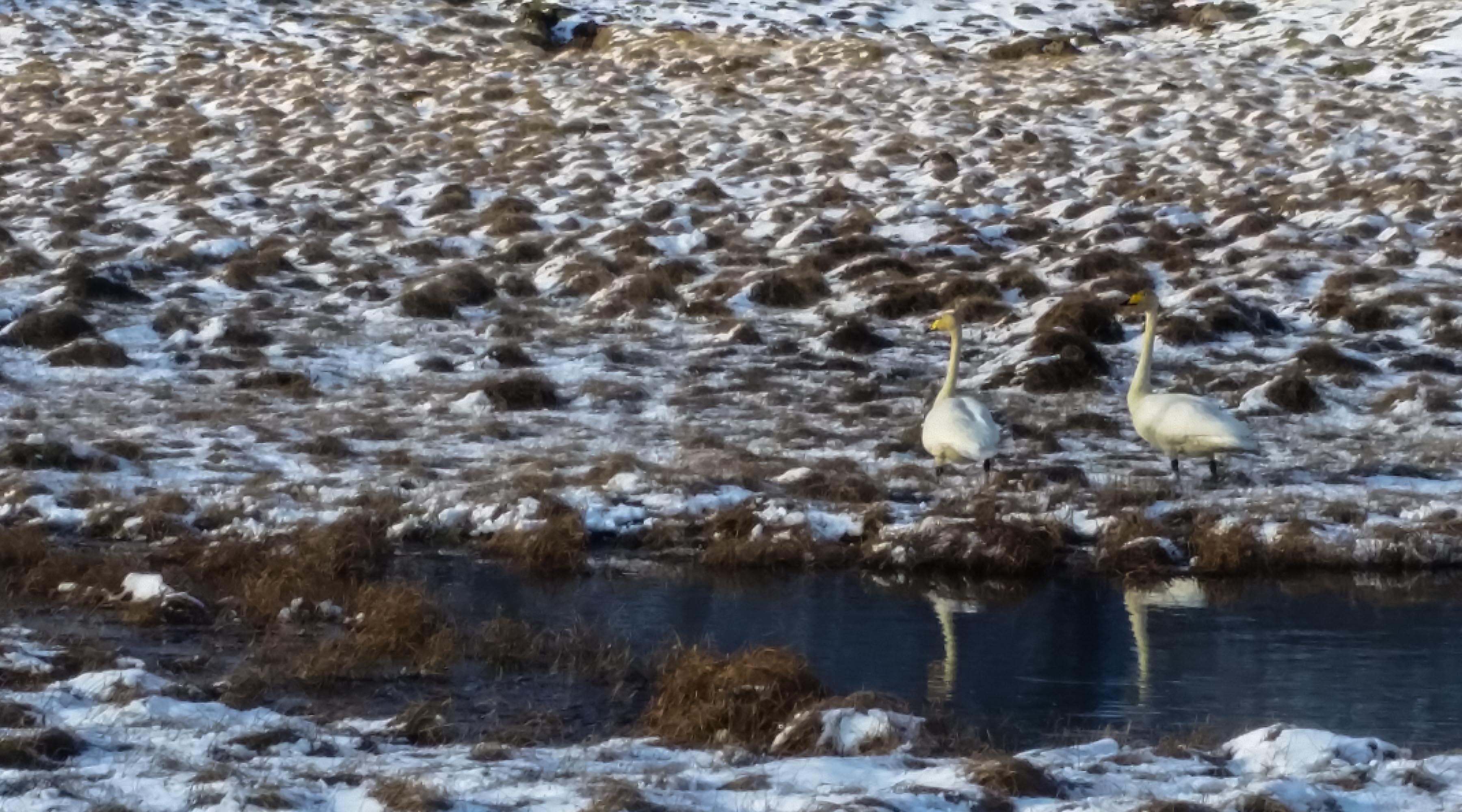 As the spring is arriving here in Iceland the birds that fly south for the winter are coming back one by one.
But the Icelandic weather is a playful creature that likes to play some tricks on us when everyone is hoping for mild spring weather.
That's why this swan couple got a chilly welcome when arriving home.
0