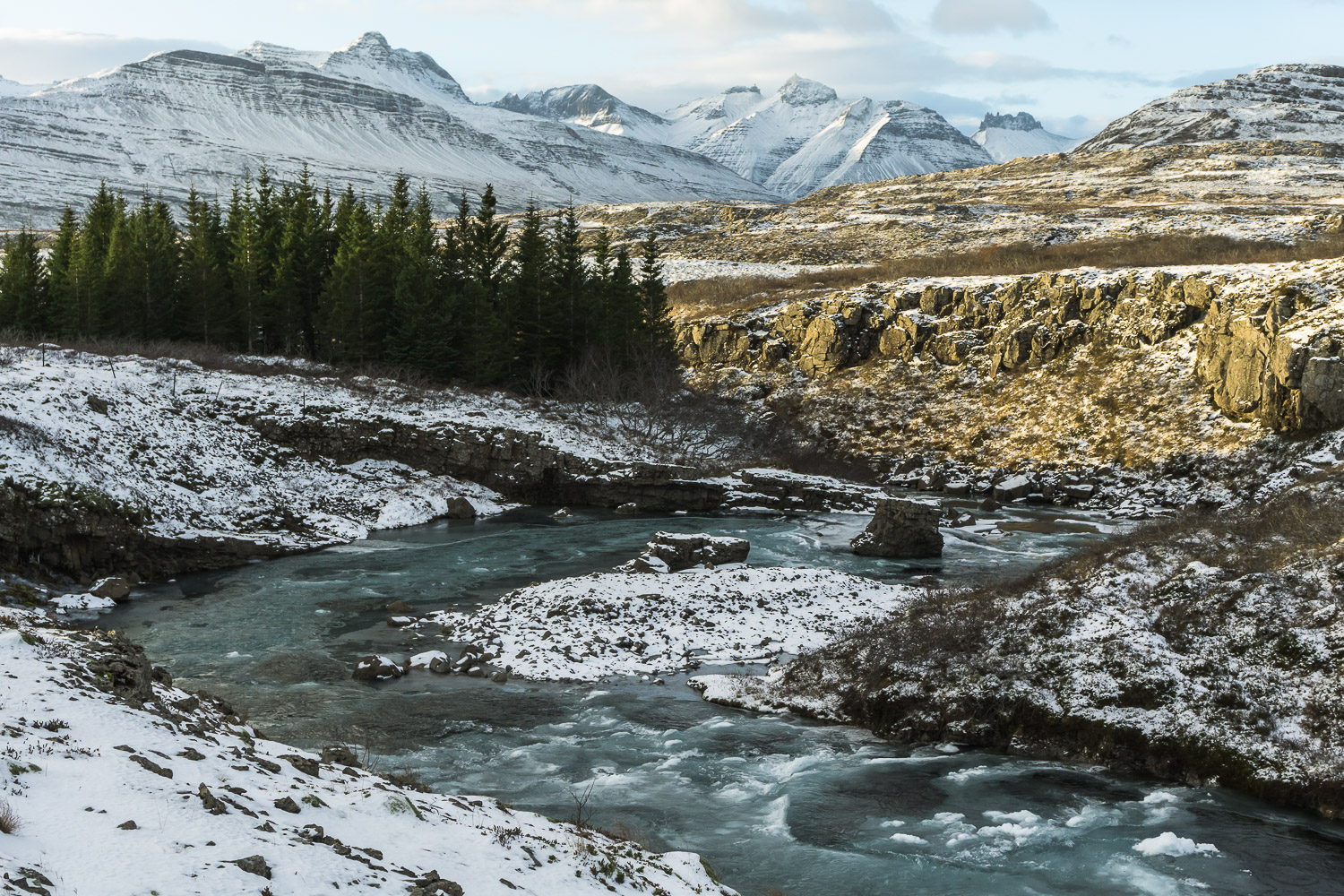 WHO ARE WE?
Tinna Adventure is a small family run tour operator in Austurland (east part of Iceland).
Austurland (the easter part of Iceland) is a true gem to visit. It may take a little longer to get here but the trip is well worth it.
In this part of the country nature is embellished with tall mountain peaks, deep lush valleys and countless waterfalls in all shapes and sizes.
In Austurland you can get away from the crowded famous places in the south west of the country and dive head first into nature.
Austurland is the perfect place to immerse your self in nature. But it's also a place with lively culture and friendly locals.
Take some time to truly experience Austurland and everything it has to offer.
COVID-19
As of Friday 25 February 2022 all public restrictions due to the COVID-19 pandemic will be lifted, both domestically and at the border.
However, we still encourage our clients to practice preventative measures such as hand washing and sanitizing as well as getting testing if symptoms present themself.
On our part, we make sure to clean our vehicles between tours as well as stay up to date on restrictions and recommendations in order to inform and follow the current guidelines at any given moment.
Our team of local experts can take you to the hidden gems of Austurland (East Iceland) and teach you about local life and culture.
Hrefna I. Melsteð
2023-11-28T22:15:26+00:00
Duration: 2 – 2,5 hours / Price: 16500 ISK / A short tour visiting a few hidden treasures of the East Fjords of Iceland. Waterfall, river, local church, and a stunning coastline.
"We really enjoyed our Reindeer Safari with Helga of Tinna Adventure. We drove to their base in the coastal village of Breiddalsvik for a 4-hour trip in a comfortable Super-Jeep. And we did see reindeer! We saw several herds and one straggler group along with so many other interesting sights. We enjoyed her stories and sense of humor as Helga showed us her part of the world. It was a fantastic day and a highlight of our trip to Iceland."
"Our little adventure was a surprise present from our good friends in Breiddalsvik so our excitement was double! We really enjoyed the ride and admired the landscapes. The ladies driving the huge vehicles were just amazing! If you are visiting Iceland, don't forget to include Tinna Adventure in your plans!"
"A big thank you to Helga for a very interesting drive this morning and for such a great introduction to the East Fjords."
"Thxs for the nice Tour on Wednesday, it was a very great experience :)"
"The tour was a good blend of wonderful scenery and interesting history.
Being driven safely around in your very comfortable jeep was a relaxing treat for all of us!"
"Tinna Adventures is a small company, located in Breiðdalsvík (East Fjords). I did the "streiti coast" tour with them and it was a nice experience because it was a very small group, it was clear to see how the guide – Hrefna -likes this area and last but not least the East Fjords are not crowded with tourists like for example the southern part of Iceland. So I can recommend this company and I hope I'll have the opportunity to do a tour with them again in the future."
"Our trip with Helga was simply perfect. The way she shared her personal story and favorite places made us feel as if we were part of her family. We expected an open-air type, bumpy Jeep ride. What we experienced was a comfortable ride in a high wheel Toyota Land Cruiser…perfect comfort over the hills, and through the rivers.This trip was a highlight of our Iceland trip."
"Many thanks today to Óskar, for an absolutely amazing and informative day, exploring Iceland as we wouldn't have otherwise seen it. It's the best jeep tour or day tour we've been on. We'd love to come back in the winter for the hot tub plan one year!"
We aim to inspire and inform. We will give you travel inspirations, local tips, and knowledge about Iceland.