In the minds of many, winter in Iceland is freezing and harsh. It is not uncommon for people to imagine something similar to a Siberian winter. In reality, the Icelandic winter has an average temperature of 0° C (32°F), which is less than many cities in the US and many European countries. But due to the wind and the ever-changing weather, you should always bring proper winter clothing and be prepared for anything. You should also make sure to have the latest information on weather and road conditions. But the best thing about the Icelandic winter is the adventures you can have all around the country. Here I want to tell you about some of the fantastic things you can do in East Iceland this season.   
See wild reindeer. East Iceland is the only part of Iceland where reindeer live wild. The best season to find them is during winter because they spend summertime further inland, away from the human population. In the colder season, they come down to the lowlands in search of food. Join us for our Wild Reindeer Experience, where we help you get the best view of these magnificent creatures.
SaveSave
SaveSave
SaveSave
SaveSave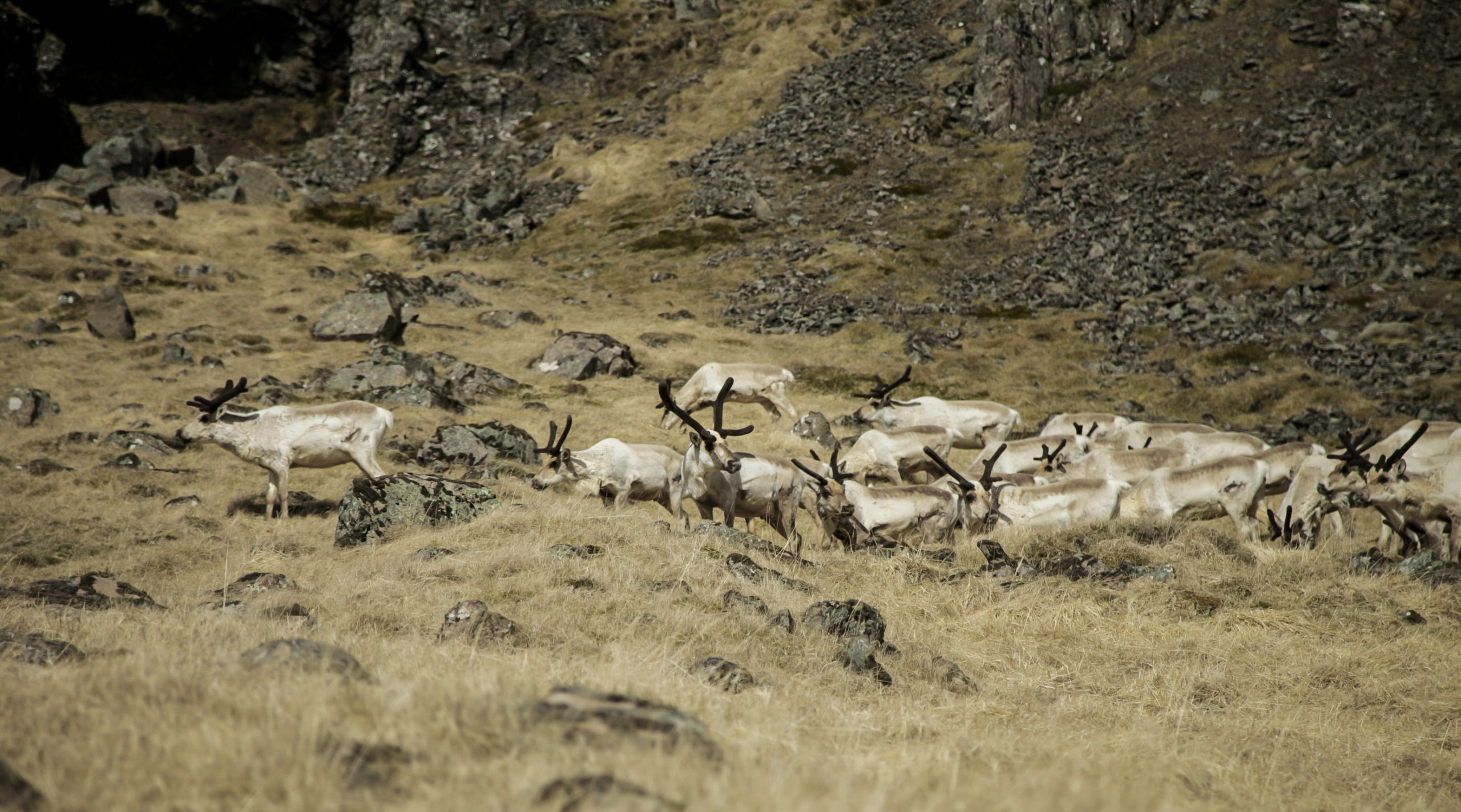 Take part in cultural events during Dagar Myrkurs or "the Days of Darkness." This is an unofficial festivity where companies, clubs, and localities in East Iceland join hands to lighten up the dark days of this season with interesting events. This year the Days of Darkness take place from the 30th of October to the 4th of November. You can follow us on Facebook, where we share any events we hear about in the area during these days and all year round.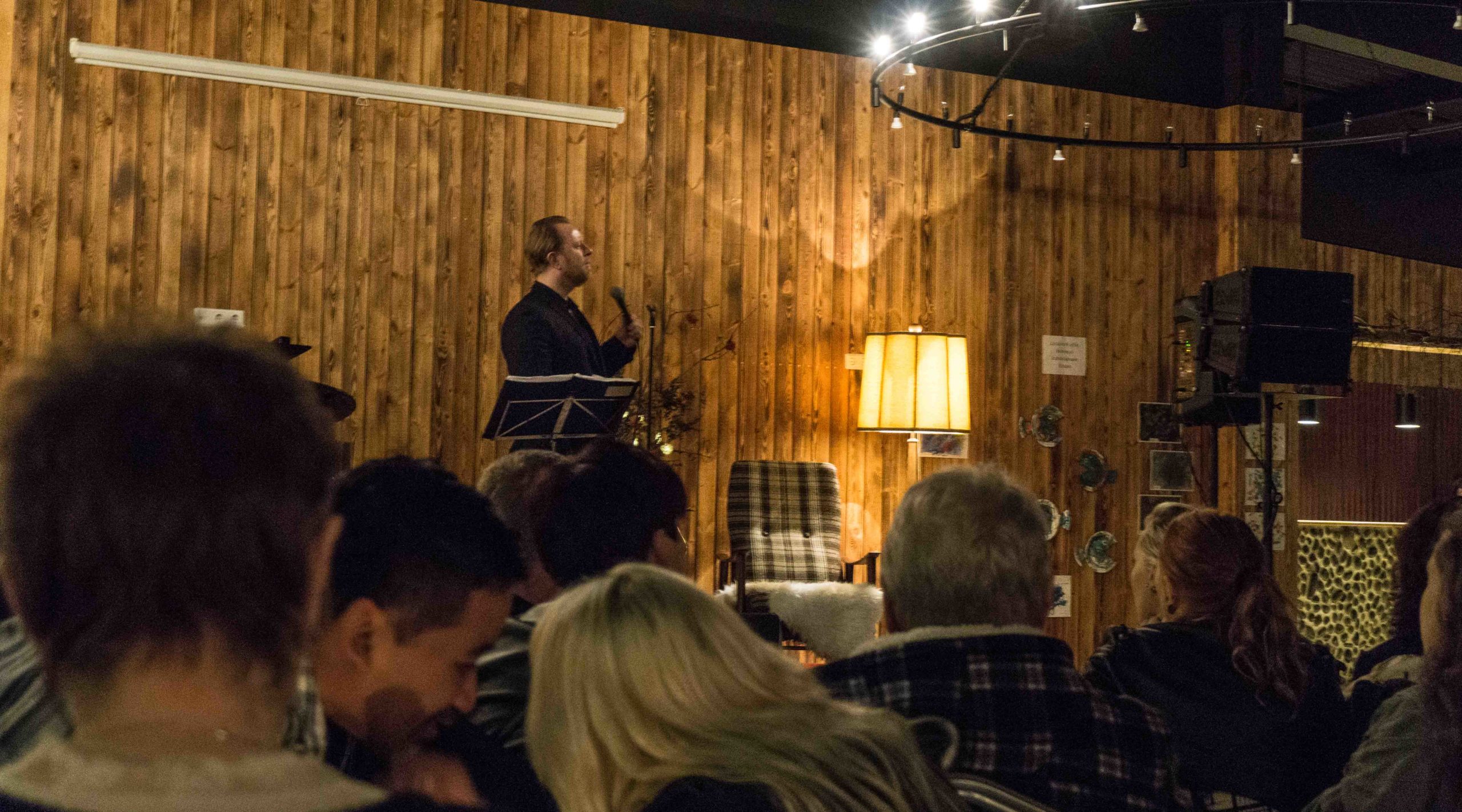 Super Jeep tours in the highlands. As snow covers the mountains and highlands of Iceland, we get a chance to drive to places otherwise only accessible by foot. Since the snow and frozen ground protects the delicate nature below, it is possible to drive specially equipped super jeeps off-road. This is a very popular activity among locals in East Iceland. It is also a great adventure you shouldn´t miss when traveling in Iceland. Join us on our tour up Mt. Kistufell to see for yourself.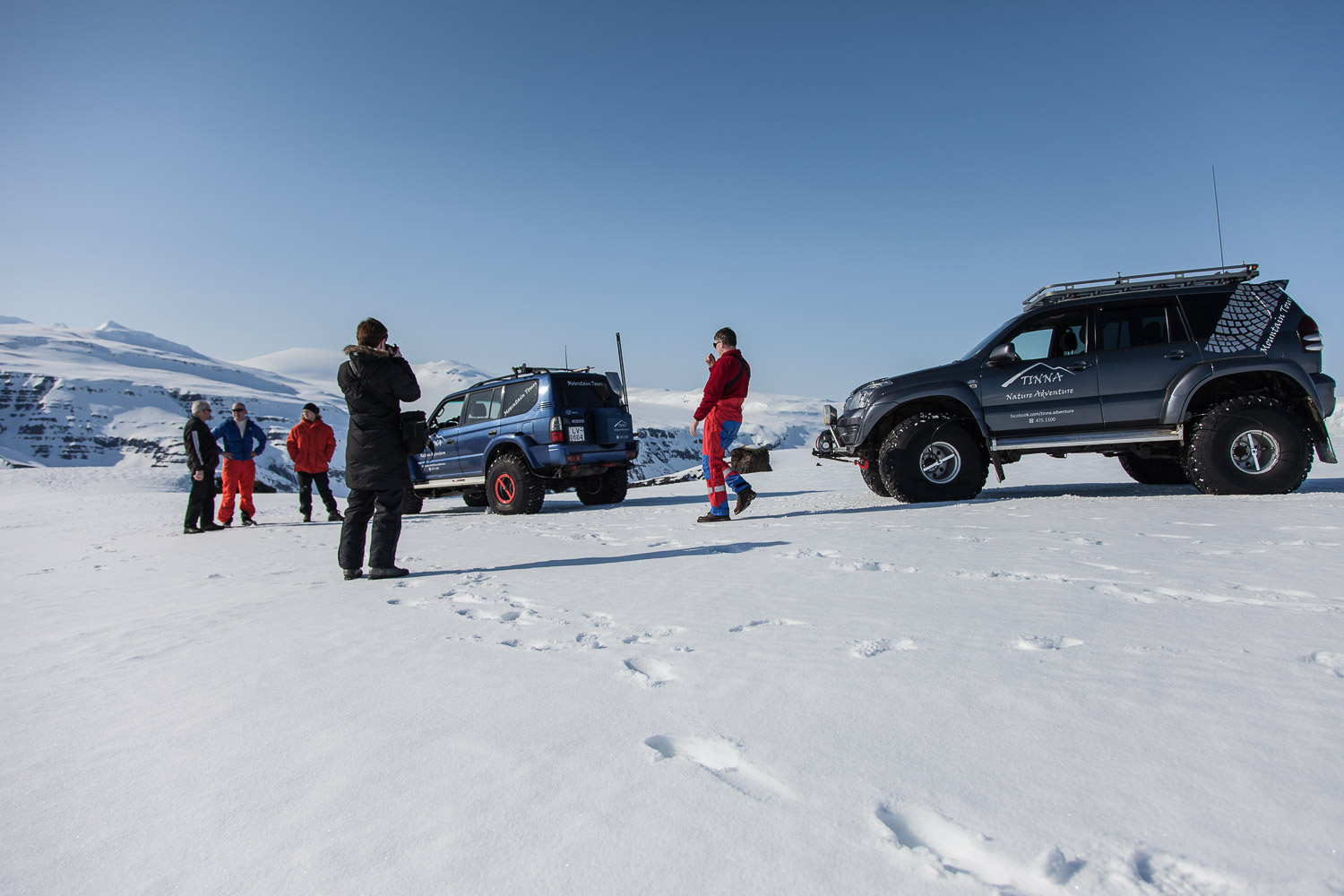 Find frozen waterfalls. When the weather gets colder many of Iceland's stunning waterfalls freeze over. Due to the high mountains in East Iceland, this part of the country has a wide selection of waterfalls. They come in all shapes and sizes making the smaller ones quick to freeze while the larger ones may not freeze until the weather gets really cold.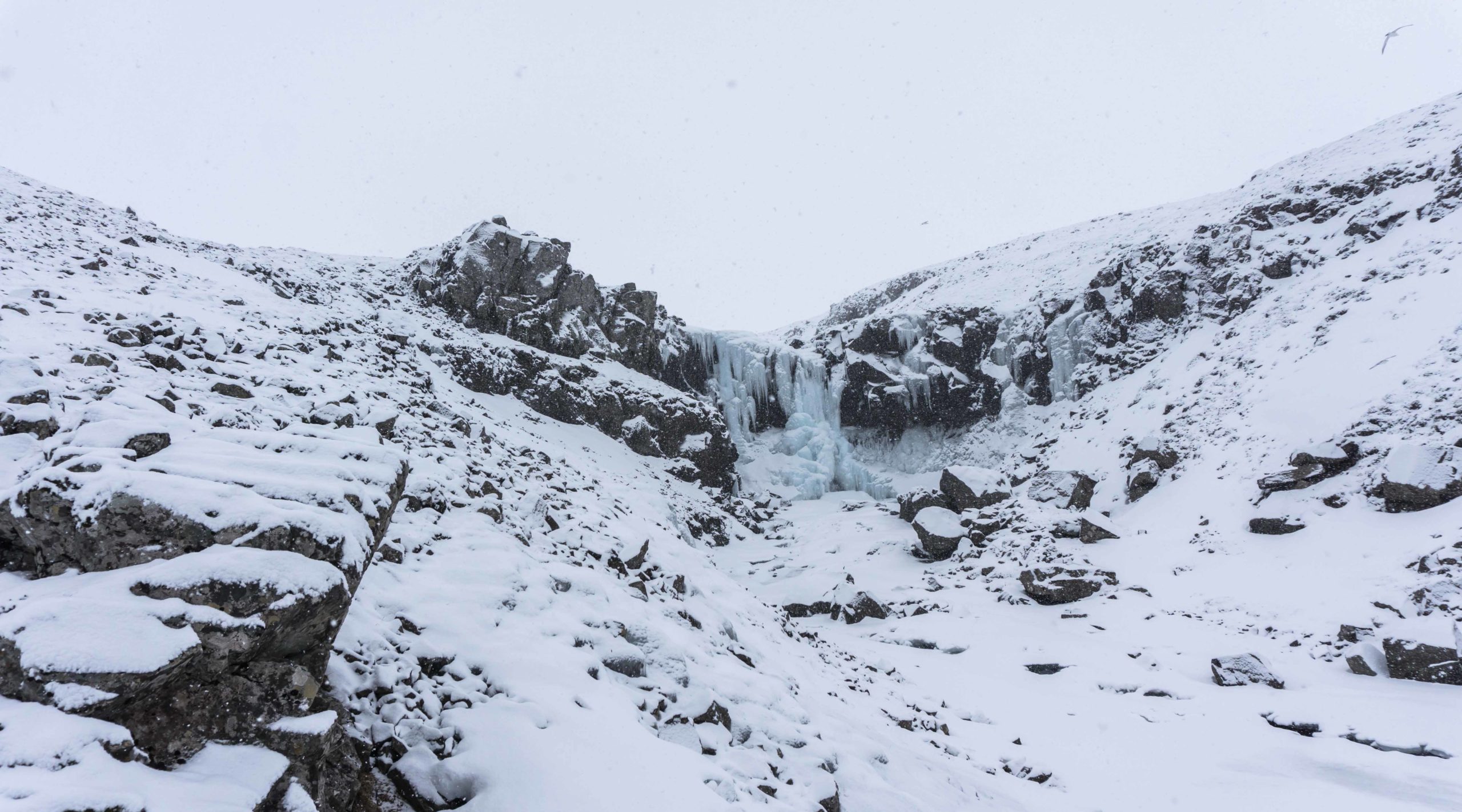 Ski or snowboard in the excellent ski area of Oddsskarð and Stafdalur. Both ski areas have some great slopes surrounded by stunning scenery. You can rent skis or snowboards at both ski areas. The opening season will depend on how the snow accumulates and can be found on the respective websites. If you happen to be in Iceland during the opening season, why not take a day away from driving and slide down the slopes in Oddsskarð or Stafdalur.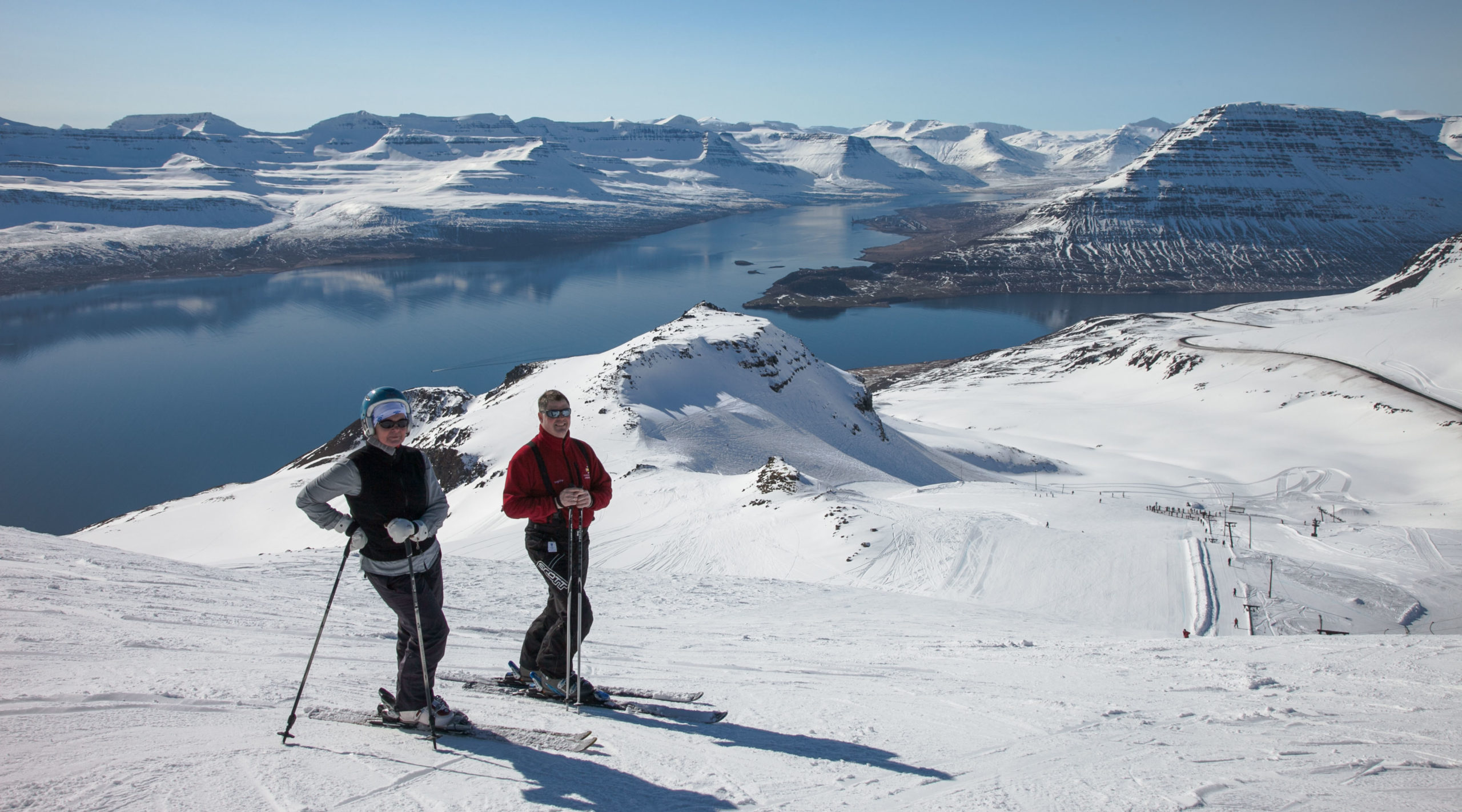 See the Northern lights. Since the towns are small and farms are scant, East Iceland is a great place to hunt for Northern lights. You can also take some great photos free from light pollution. All you need to do is to go outside on a night with a clear sky and hope for a show. Or join us on our Northern lights tour where we will show you some picturesque places to enjoy the show and take photos.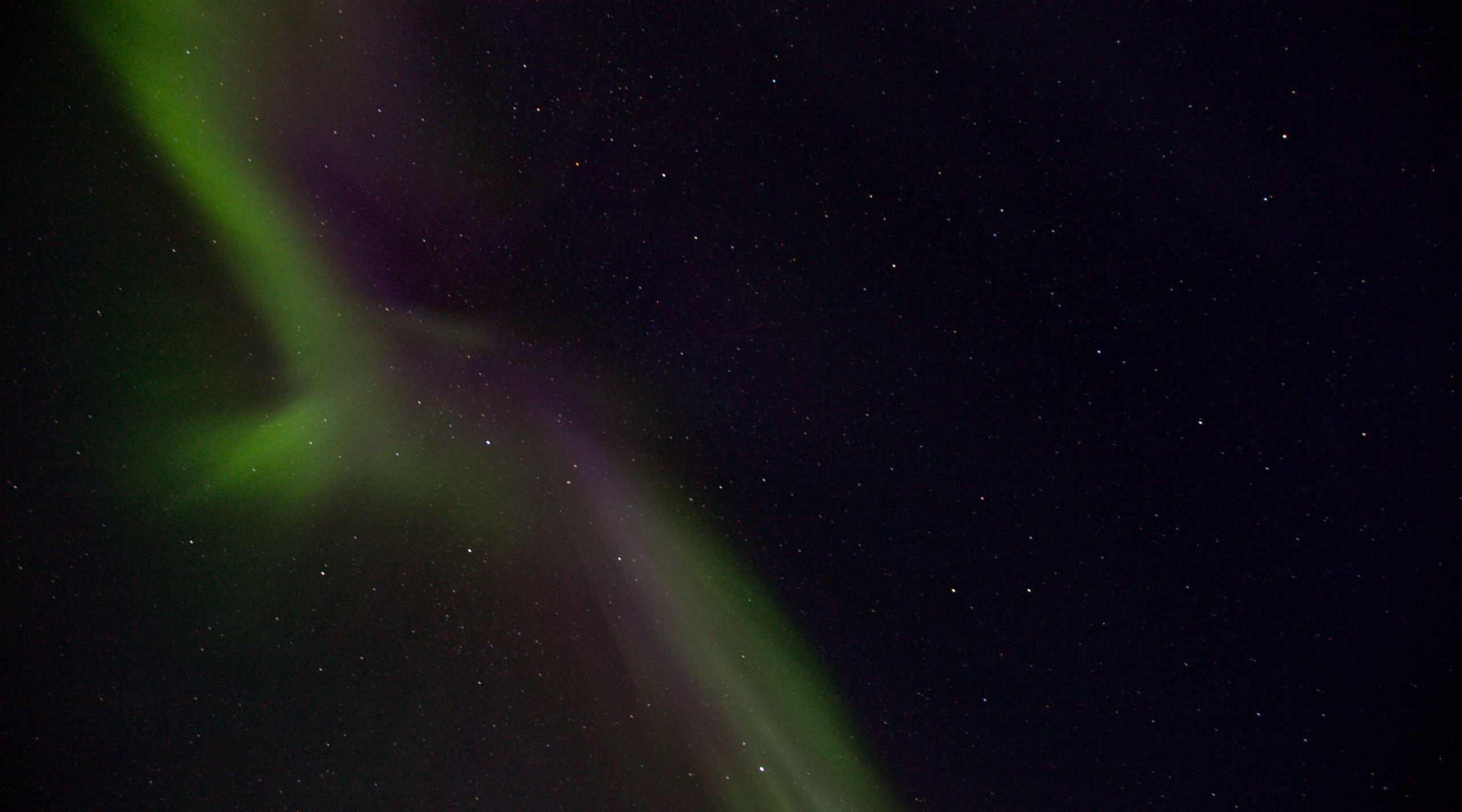 Bathe in warm swimming pools with the locals. When it´s cold outside, it may sound strange to go swimming. But relaxing in a hot tub is a very popular activity among Icelanders all year. One thing to remember when bathing in Icelandic swimming pools is to heed the rule that everyone has to wash carefully without swimwear before entering. Failing to do so is frowned upon by locals since the pools have low levels of chlorine and rely on the bathers cleaning themselves to stay clean.
In East Iceland, the swimming pools in the following towns are open all year. They make an excellent place for a relaxing winter visit.  Those towns are Djúpivogur, Fáskrúðsfjördur, Eskifjörður, Neskaupstaður, Egilsstaðir, Seydisfjörður and Vopnafjöður.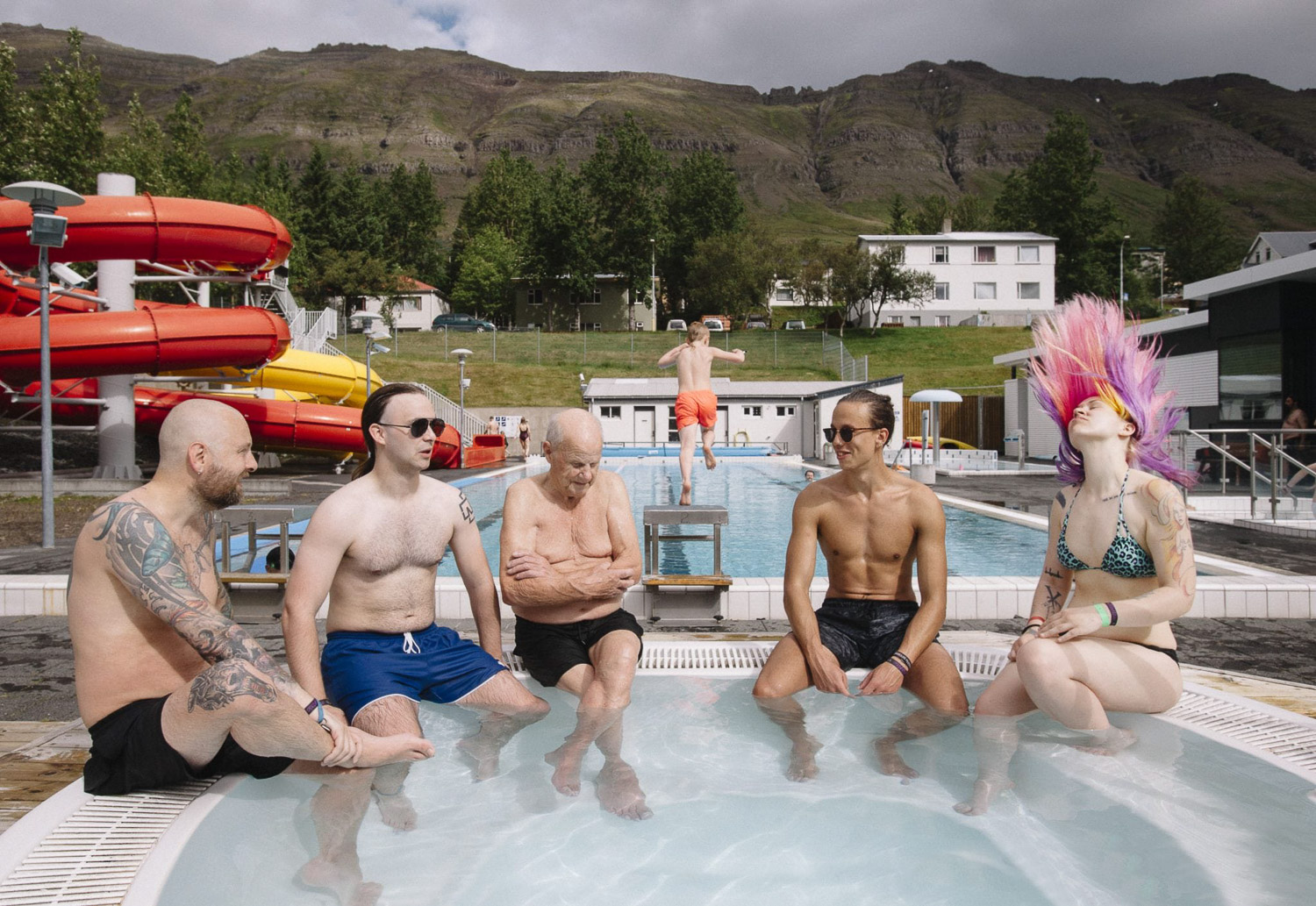 Admire snow-covered mountains and valleys. In East Iceland, the valleys, mountains, and peaks create stunning landscapes whether summer or winter. The snow-covered peaks and windblown ridges make a fantastic contrast in the scenery.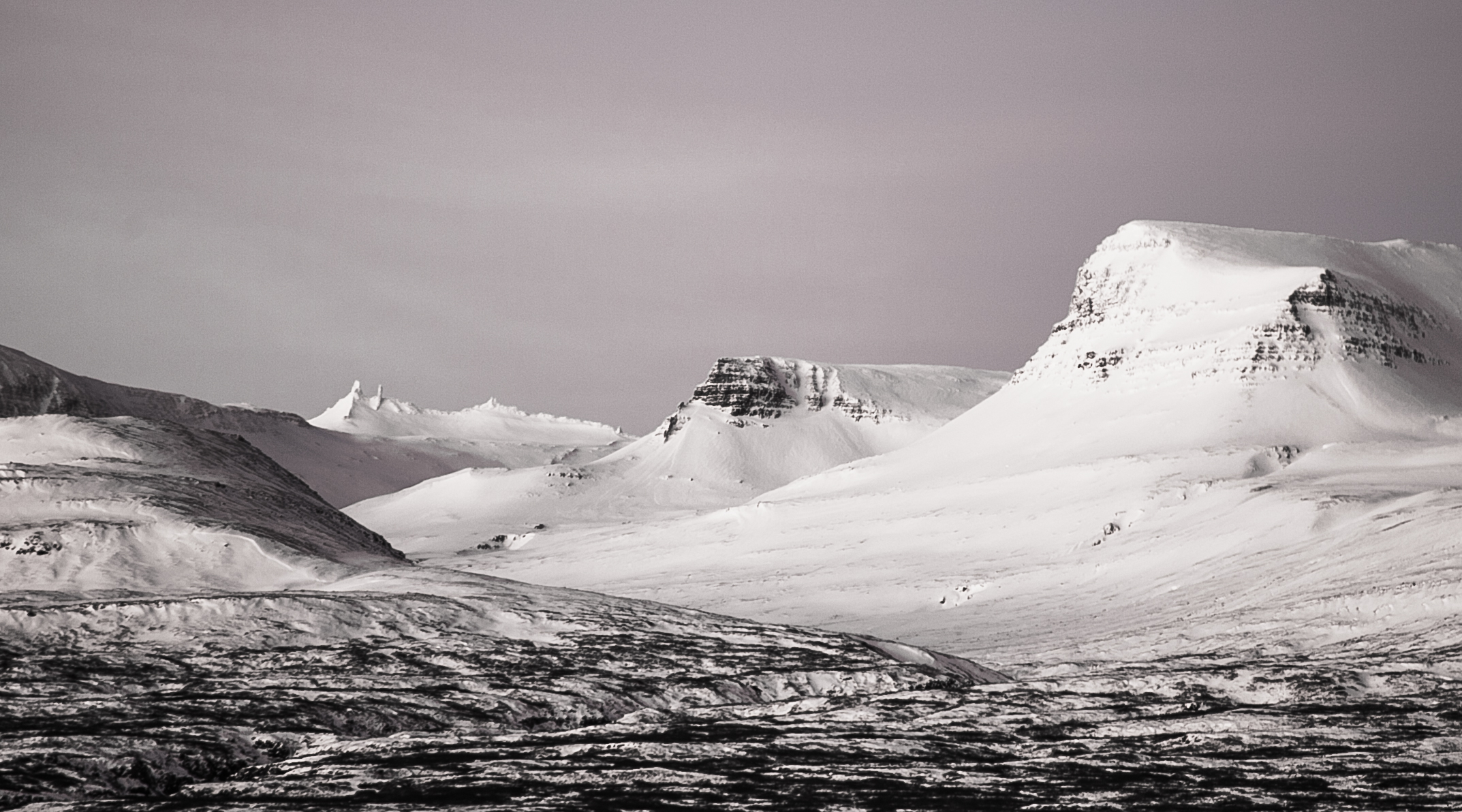 Have a true slow travel experience. Whether you prefer to hide away in a cozy farm hotel, walking out into nature at a moments notice or if you prefer a guided experience, East Iceland is a place best explored without a rush. You can join a wilderness farm experience at the Wilderness Center or join us for slow travel tour focusing on the nature and culture of the area.
Winter hikes and other outdoor activity. The cold is no reason to stay inside the car or a hotel the whole trip in Iceland. Proper winter clothing is all it takes. You can take short hikes from your vehicle or join in on organized hikes ranging from short Yoga hikes to full day hiking tours.