Now that the Christmas season has started many may wonder what Christmas is like in Iceland.
The first sign of Christmas in Iceland is four Sundays before Christmas day. That is when most families put up their advent candle wreath and light one candle each Sunday until Christmas. At the same time, they will put up an advent light in the window.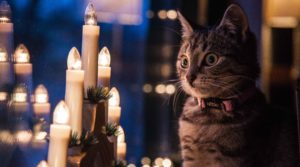 Advent light
Around the same time, many restaurants start offering Christmas buffets. Many groups of families or friends come together at those events to have a taste of a great variety of holiday food.
A little later or more precisely on the 12th of December the real fun begins for the children. That is when the first of the 13 Icelandic Santas or Jule-lads comes down from the mountains where they live. The Jule-lads give the children small gifts in a shoe they place in their window. Traditionally those gifts are small, maybe a Christmas cookie or a clementine.  But if the child had behaved badly they would get a potato. However, the Icelandic Jule-lads have not always been so nice. Originally they were known to be tricksters and each had their own trade of tricks and their names are according to that. If you want to know more about each one of the Icelandic Jule-lads check out our blog series about them from last year.
SaveSave
SaveSave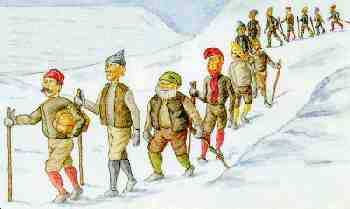 Jólasveinar, Jule-lads
Now on December 23rd, many families start reuniting for a family dinner that in many cases consists of a putrified stingray. On that day many families finish decorating the house and the Christmas tree.

Kæst skata – putrified skate
In Iceland, the main Christmas celebration is on December 24th when families come together. Everyone dressed in their finest for a Christmas dinner at 6 pm. Some families still serve the traditional Arctic Ptarmigan while many others have pork, lamb or as of recently turkey. Afterwards, the gifts and Christmas cards are opened to the great joy of the children.
Christmas day is more relaxed, with many sleeping in or taking a walk outside if the weather is good. But most families have dinner that night too. In many cases with the extended family. The day meal often consists of smoked lamb meat that most families prepare for the December 23rd and serve cold with a special potato salad on Christmas day. 
A walk on Meleyri beach 
At last, Christmas isn´t completely over in Iceland until January 6th later. On that day legend has it the elves come out to celebrate and many towns hold bonfires and sing songs about elves. This is also the day when the last of the Jule-lads returns home to the mountains.